Mega Face Lift V Face Challenge with Bio-Essence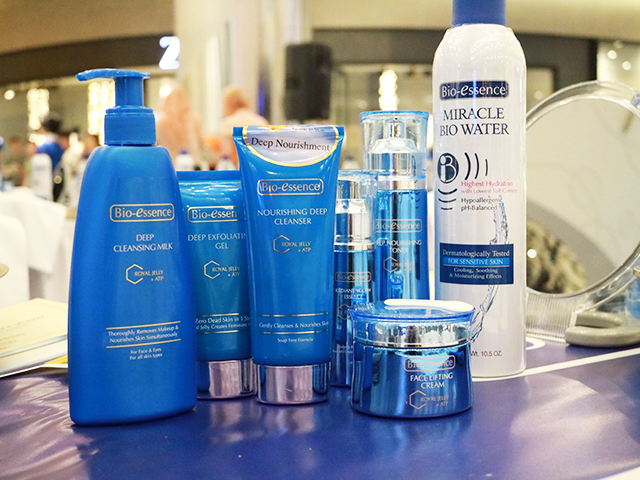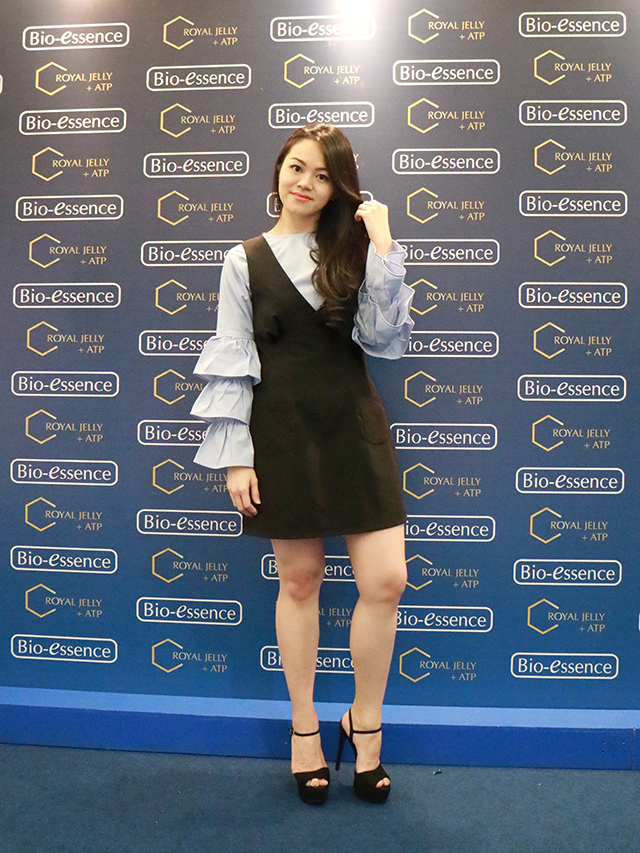 Ladies, kali ini ada review dari blogger Tiffani yang menjadi salah satu pengunjung uji coba Bio-Essence beberapa waktu lalu kemarin. Ingin tahu bagaimana khasiat Bio-Essence bekerja? Simak review yang berikut ini ya.
Attended "Mega Face Lifts V Face Challenge" by Bio-Essence and Clozette Indonesia at Central Park Mall last Saturday, November 19th 2016. The event was held exactly at the atrium of Central Park Mall, so everyone can join experience the challenges too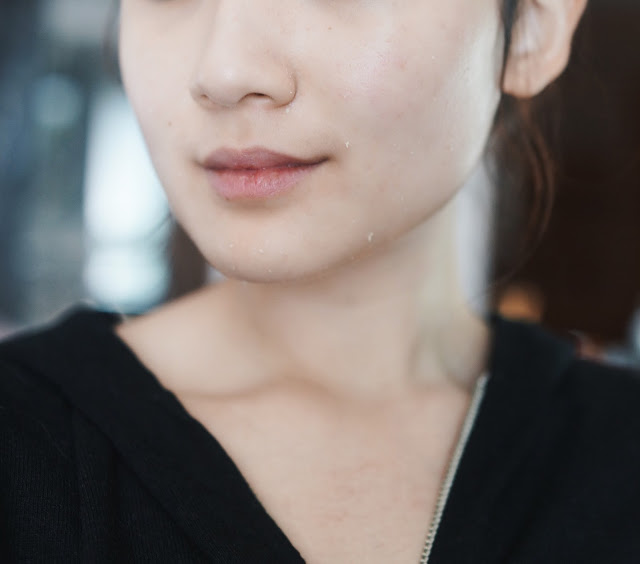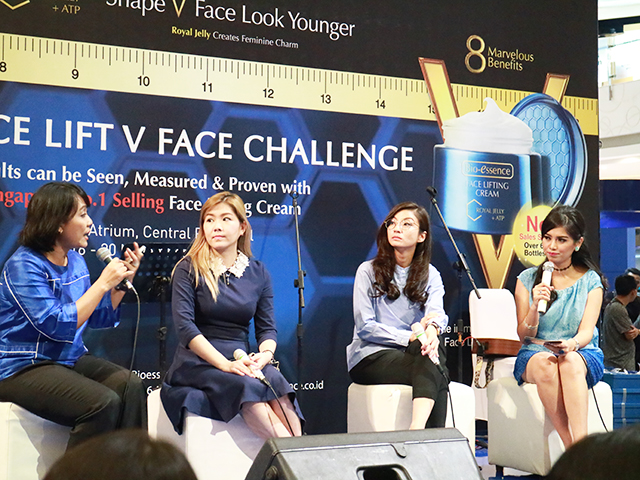 The event were having about 30 Clozetters and the special guest, Clozette Ambassador Michelle Hendra and Photographer Rachel Sutanto. They shared about "How to Create A Good Content in Social Media". Since they are renowned as a public figure and entertainer, of course they have to look good in every frames, to maintain a good content of their social media. Beside the 'angles-matter', their skincare routine also become a huge consideration. They were always look for a good skincare that could maintain the firmness and youthful looking of their face. And the good news is Bio-Essence now available in Indonesia.

For those who are not familiar with Bio-Essence, its a well-known Singapore skincare products with its bio-energy technology and rare beauty compounds including Royal Jelly + ATP (Adenosine Triphosphate). The highlight of their skincare product is the Face Lifting Cream with Royal Jelly + ATP, that has become number one Face Lifting Cream in Singapore for over ten years and could help to firm and shape V face to look younger.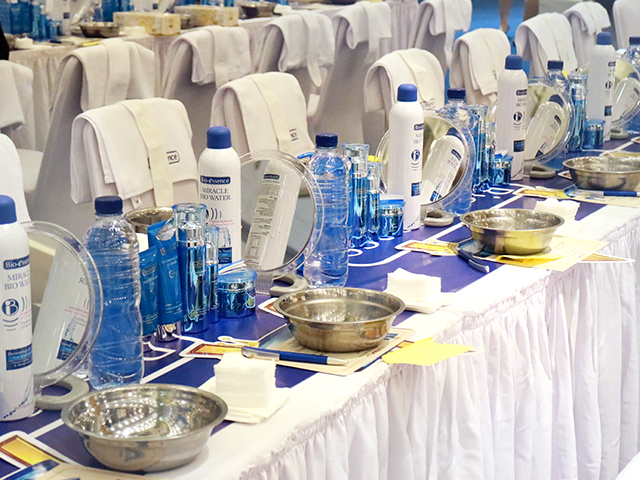 In this event, all the Clozetters and the guests could experience the "Mega Face Lift V Face Challenge" using Bio-Essence skin care products, including
cleanser (Deep Exfoliating Gel/ Nourishing Deep Cleanser), Deep Nourishing Toner, Radiant Youth Essence, Face Lifting Cream, and Miracle Bio Water. All the steps were
done by Bio-Essence beauty consultant. While applying the products onto our face, the consultant also explain the steps and the benefit of Bio-Essence products one by one.
Firstly my consultant was applying the cleanser with a gentle massage to my skin to perfectly remove the dirts, sebum as well as makeup on my face. Followed with the toner and essence for the better absorption of the face lifting cream afterwards.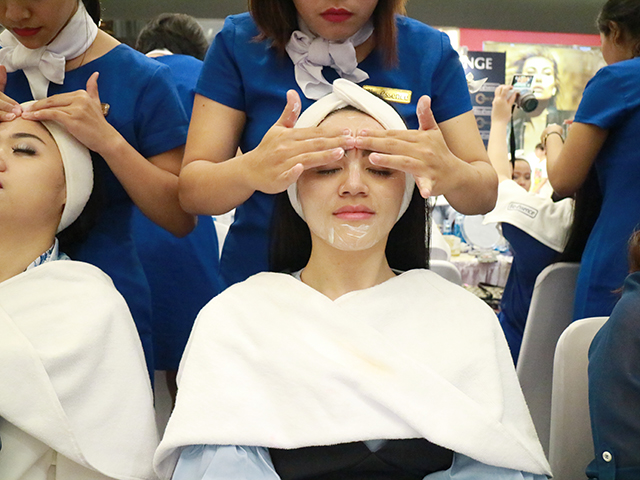 Before applying the face lifting cream, the consultant was measuring my face from the below ear to the center of my lips, and its 12,5cm. Then she applied the face lifting cream onto my face and neck, with upwards massaging motion for about 5 minutes. Then we waited until 10 minutes to let the product absorbed and reacted to the skin.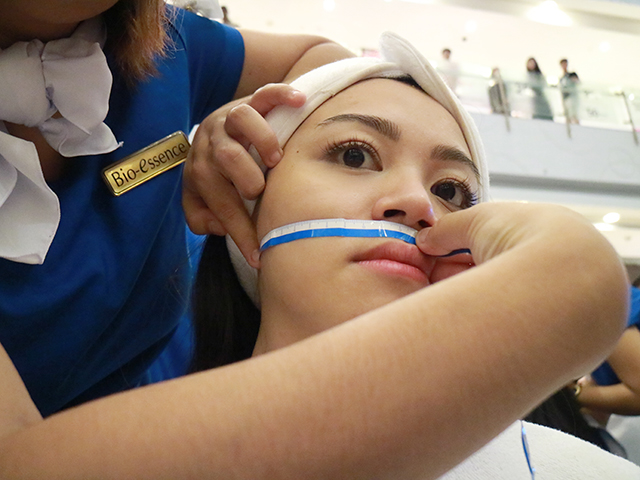 She warned me that there will be hot/cold sensation during this process. Some of the clozetters/guests were feeling hot on their face, but it does feel cool on my face. Its very refreshing and I can feel my face gets firm and lifted. After 10 minutes, we measured again, and my face was shrunk into 12cm.
Disclaimer: Hasil yang didapat berbeda sesuai kondisi masing-masing individu
I can't believe it at first! My consultant said, the face shrunk due to the cleansing part that removes all the dirts and sebums on my face, making the texture a lot smoother and firm. But after using this face lifting cream in routine, the face will getting more firm, lifted and resembles the V shaped face.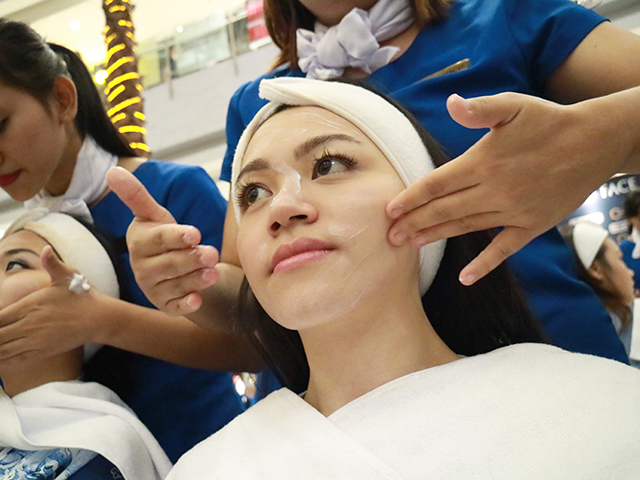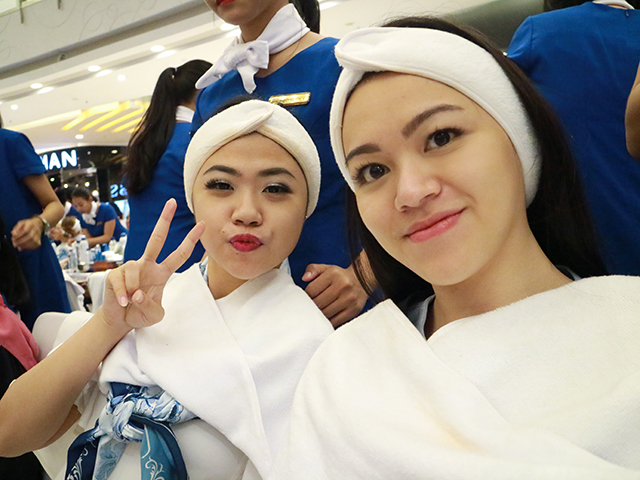 And luckily I got a whole package of Bio-Essence skincare products including the wonderful Face Lifting Cream (Royal Jelly + ATP) from Bio-Essence and Clozette Indonesia. Go check my full Bio-Essence skincare product review in here.